Our Story
Established in December 2020, we set out to provide football fans with the most exciting way of building the most amazing football shirt collections possible.
Mystery Football Shirt Boxes have become extremely popular in the football community and we pride ourselves on providing the most unique and vast range of football shirts on the market. We now stock shirts from over 30 different countries and our team of five hand-pick each and every item. Our team pick from over 10,000 football shirts from over 50 different football leagues to ensure that we are providing the best possible shirts to our community. MysteryFootball is now able to offer 2023/24 season Secret Shirt Boxes, through its growing connections with Football's biggest brands. You can now receive a Mystery Football shirt from the current season, and follow the team you receive throughout the season.
In the two years since its creation, MysteryFootball has connected with the worlds biggest brands such as Puma, Umbro, Castore and many more to be able to stock the best quality and widest range of shirts on the market and ultimately, become the best offer the best Mystery Football Shirt Box on the market.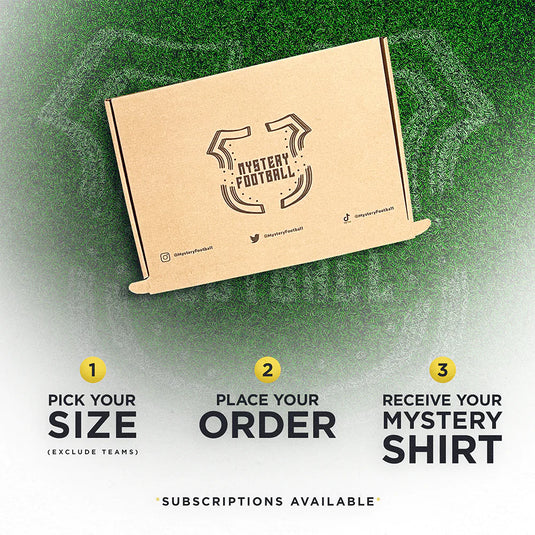 Established 2020
About us...
We set out December 2020 with the aim of becoming the solution to
building the most fun and unique football shirt collections around.
Since then, our love for football shirts and our desire to offer the widest
range of football shirts on the market is the strongest its ever been.
The solution to helping you build the greatest football shirt collections around was simple:
MYSTERYFOOTBALL
1. Pick your size
2. Place your order
3. Let us do the rest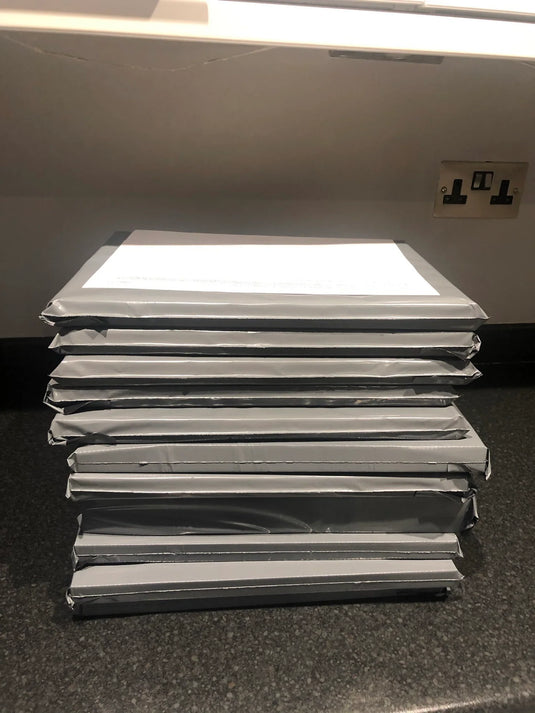 How it started...
As avid football shirt collectors ourselves, we had been facing problem of choosing the next shirt to add to our growing collection. In December 2020, we decided to create MysteryFootball.co.uk and help all football fans grow their football shirt collections in the most exciting way possible.
In our first month, we helped over 100 fellow football fans add to their own unique football shirt collections.
We could not believe the support.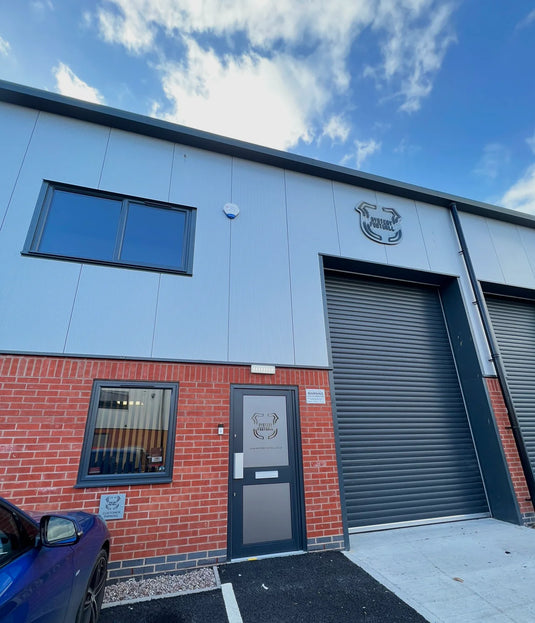 How it's going...
Since our launch, we have provided almost 60,000 football fans with a brand new football shirt that they can add to their collection.
We have worked hard to be able to offer the widest range of football shirts possible and now work with some of the biggest brands in world football to offer one of the greatest products on the market.
Due to the ongoing support the football shirt community has shown
MysteryFootball, we have been able to throw ourselves into the deep end and move into our first warehouse. We now have an incredible team of five staff members, who all share the same passion for football shirts and the beautiful game we all love.
We would like to say thank you...
Enough about us...
Why not take a look at what our customers have to say about our product, brand and service...